OUR PHILOSOPHY
Hallmark of Childhood
Birla Open Minds firmly reiterates and restores what Tagore famously referred to as the hallmark of childhood — the 'joy of learning' and 'creative spirit'. BOM believes in the uniqueness of each child, thereby fostering holistic development through integrated learning opportunities. Our philosophy is based on the constructivist approach where the learners are actively involved in their learning in a self-governing environment. Learning experiences are interactive, student-centred and knowledge acquisition progresses from the known to the unknown, from the concrete to the abstract, and from all things local to those global.
The teachers are aware of each student's emotional, social, psychological, and physical development as well as their cognitive growth. They provide a motivational framework for each learning opportunity. A learner at Birla Open Minds develops global perspective and life skills to help and excel in his or her desired field and becomes a lifelong learner.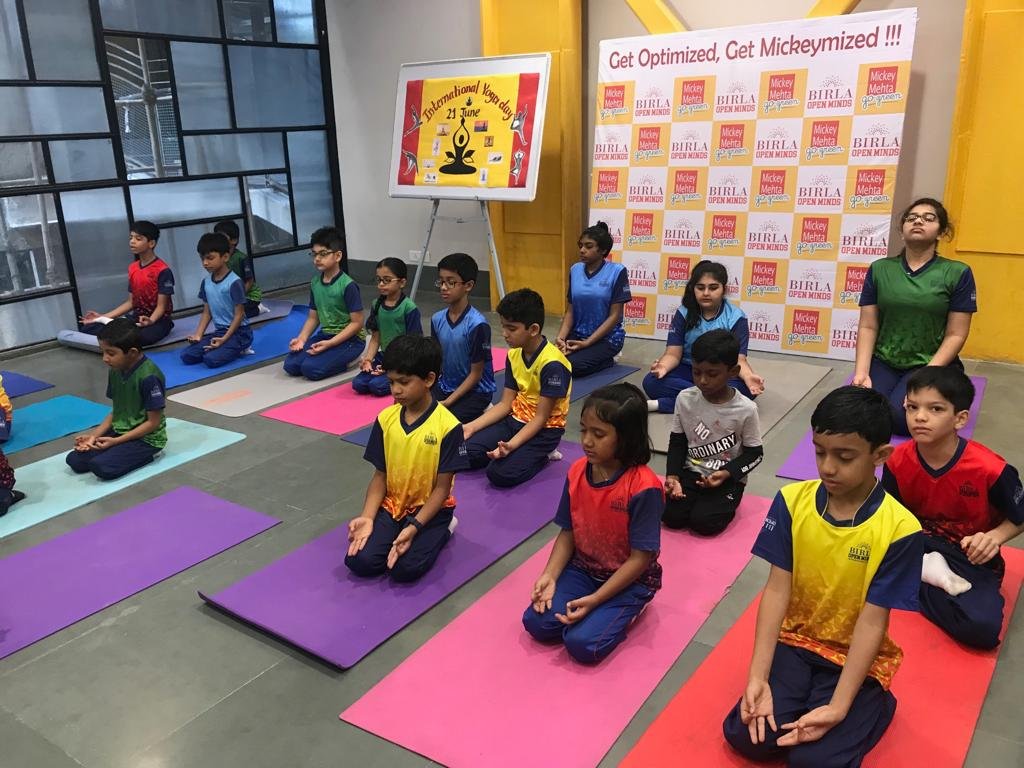 Our mascot — GEE TEE — is a charismatic and clever bird, standing tall and proud, ready to spread its wings and plunge into the high flight of creativity, collaboration and innovation for a strong and sure start. It signifies confidence that each child represents at Birla Open Minds.
Our curriculum draws on research in Neuroscience and is developmentally appropriate, creative and integrated. It aims to instil care for self, others and the environment, in our children.
Our approach considers the development of the child as a whole — intellectually, physically, emotionally and socially, across ages. It also recognizes that all children are intelligent and capable learners and will develop across and within these developmental areas, in unique and individualized ways.
The learning goals that lead the curriculum, instruction and assessment are thus developmental in nature and ensure a "whole child" focus.
We engage learners through creative learning experiences. Creative expression across learning domains is invited, encouraged and celebrated.
Children are exposed to dynamic learning environments, challenges and choices in activities, open-ended questions, and fruitful interactions with peers and teachers. Working with colours and textures, engaging with music and movement and a plethora of other mediums along with ample freedom ensure the nurturing of creativity in each child.
Since children learn in different ways and learn better if learning experiences are interconnected or integrated, our curriculum is suitable for them. It is theme-based and investigates ideas from multiple perspectives.
Our themes combine different areas of learning and become catalysts for developing a concrete understanding of concepts, skills and attitudes while relating learning to life. This learning ensures the development of multiple intelligences in children.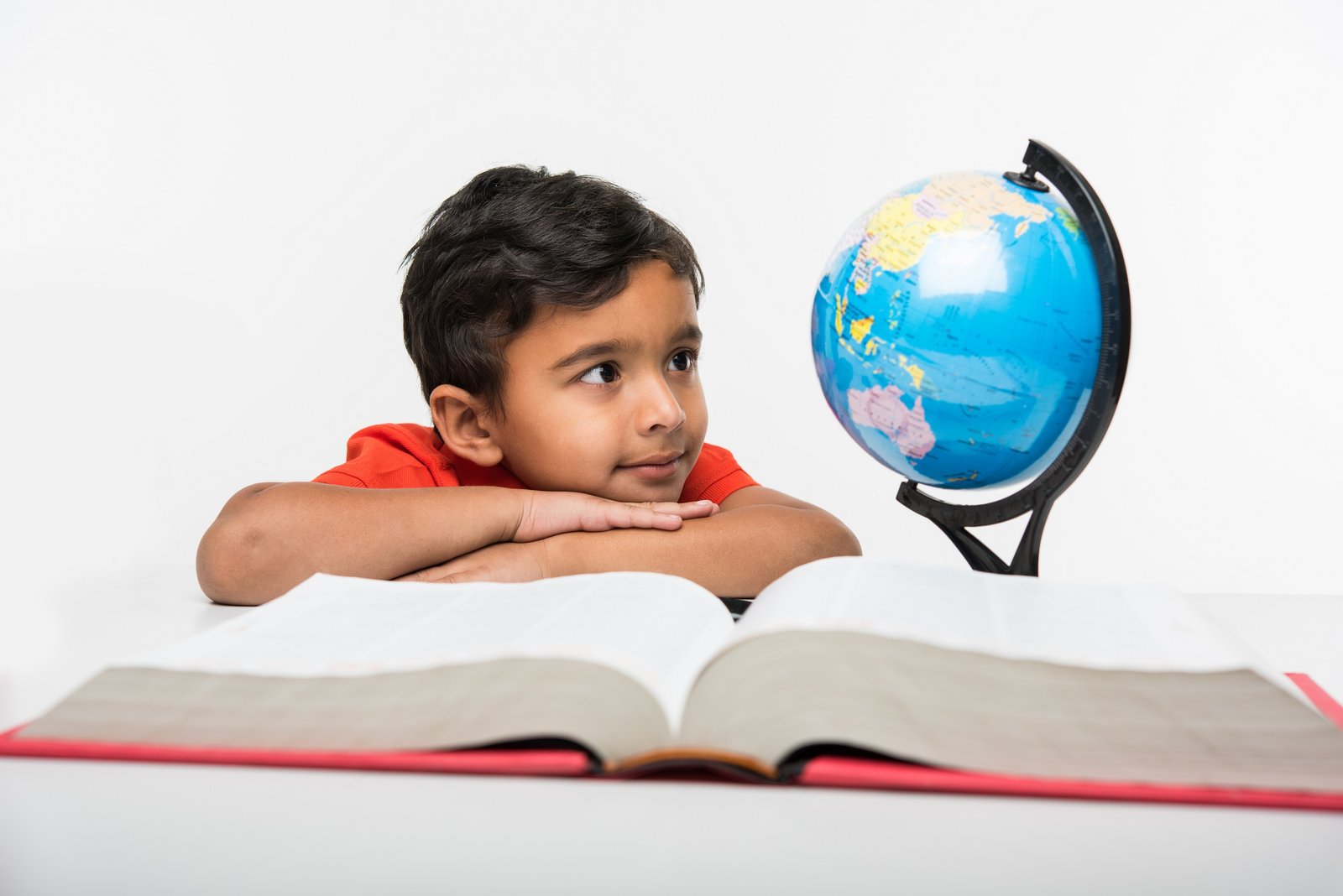 We believe in providing an engaging and stimulating environment for our young learners.
Our learning environment is cheerful, engaging and designed to keep the needs of our children in mind. The furniture is ergonomic and safe; classroom spaces are aesthetic, uncluttered and organised; the materials and resources are non-toxic; learning is visible everywhere through various displays and the whole environment is child-friendly.
The specially designed curriculum aims to maximize the children's creative potential and builds their life skills to ensure that they make good choices and lead meaningful lives. Creative potential is nurtured through a wide variety of experiences encompassing the — creative arts, performing arts, scientific exploration, life skills enrichment, outbound explorations and edutainment.
The verdant environs resplendent with a vegetable patch, garden, trees and flowers aplenty, in addition to equipment for play, make for vibrant outdoors. We, at Birla Open Minds, perceive the outdoors as an extension of the classroom where children, with their magnifying glasses and cane baskets, can be found — exploring, discovering and sharing the mysteries of nature.
Table top activities are teacher-guided and provide focused learning experiences for small groups of children. They allow the teachers to have intense interactions with the children and provide individual mentoring. Some of the activities children engage with are — scientific explorations, artwork, theme-based fine motor and eye-hand coordination activities, concrete math manipulatives and puzzles galore.
Learning centres are resource-equipped centres, set up in different corners of the classroom, where children engage in activities of their choice. The centres for block play, dramatic play, language and literacy, math manipulatives, scientific explorations, and art and music, have theme-focused material. Play at these centres reinforces conceptual understanding besides providing opportunities for differentiated learning.
Care for self begins with building self-esteem through developing self-help skills, providing choices, autonomy, challenges, success affirmations and support to help children realise their potential and to flourish in the knowledge of being unique and special. Working collaboratively through opportunities for sharing, waiting for one's turn, taking the role of the other and resolving conflicts helps children extend this care to others. Caring for the environment is a habit that is inculcated early in children.
This connecting thread — that of caring for self, others and the environment — runs through the entire curriculum and practices followed at BOM.
STEAM Education refers to elements of Science, Technology, Engineering, Art and Mathematical skill developing activities in the early years curriculum. It's a new and unique approach in teaching and learning.
At Birla Open Minds introduces these activities very prominently keeping in mind the learning style of children. Activities are planned by combining the elements together or focusing on the one. There is lots of exploration, discussion and hands-on learning which develops 21st century skills in young children. These skills make our children future ready. It also makes the teaching learning process fun and the learning that the child takes back is concrete. Some of the other benefits of this approach are team building, vocabulary / language development, knowledge application, problem solving, adapting to the change, technology and many more.
So come on with us and get a deep dive into STEAM, which is one of our teaching and learning approaches.
Early coding or precoding, offers children experiences that integrate communication, Logical thinking, Creativity and Problem-solving skills. As we are progressing towards digital world these skills are valuable for children's future success. Coding caters towards new and unique approach in teaching and learning as it includes concepts like patterning, looping, decomposition, branching, debugging, sequencing and decoding which help young children acquire coding skills in early years. At Birla Open Minds we introduce coding concept to children through various activities keeping in mind the learning style and age appropriateness. Coding concepts are integrated in classrooms through fun activities like building blocks, solving puzzles and maze, picture sequencing, songs and rhymes, obstacle course, direction games, riddles and funsheets based on color coding, debugging, sequencing, picture puzzle, maze and patterning.