OUR PHILOSOPHY
Hallmark of Childhood
Birla Open Minds firmly reiterates and restores what Tagore famously referred to as the hallmark of childhood — the 'joy of learning' and 'creative spirit'. BOM believes in the uniqueness of each child, thereby fostering holistic development through integrated learning opportunities. Our philosophy is based on the constructivist approach where the learners are actively involved in their learning in a self-governing environment. Learning experiences are interactive, student-centred and knowledge acquisition progresses from the known to the unknown, from the concrete to the abstract, and from all things local to those global.
The teachers are aware of each student's emotional, social, psychological, and physical development as well as their cognitive growth. They provide a motivational framework for each learning opportunity. A learner at Birla Open Minds develops global perspective and life skills to help and excel in his or her desired field and becomes a lifelong learner.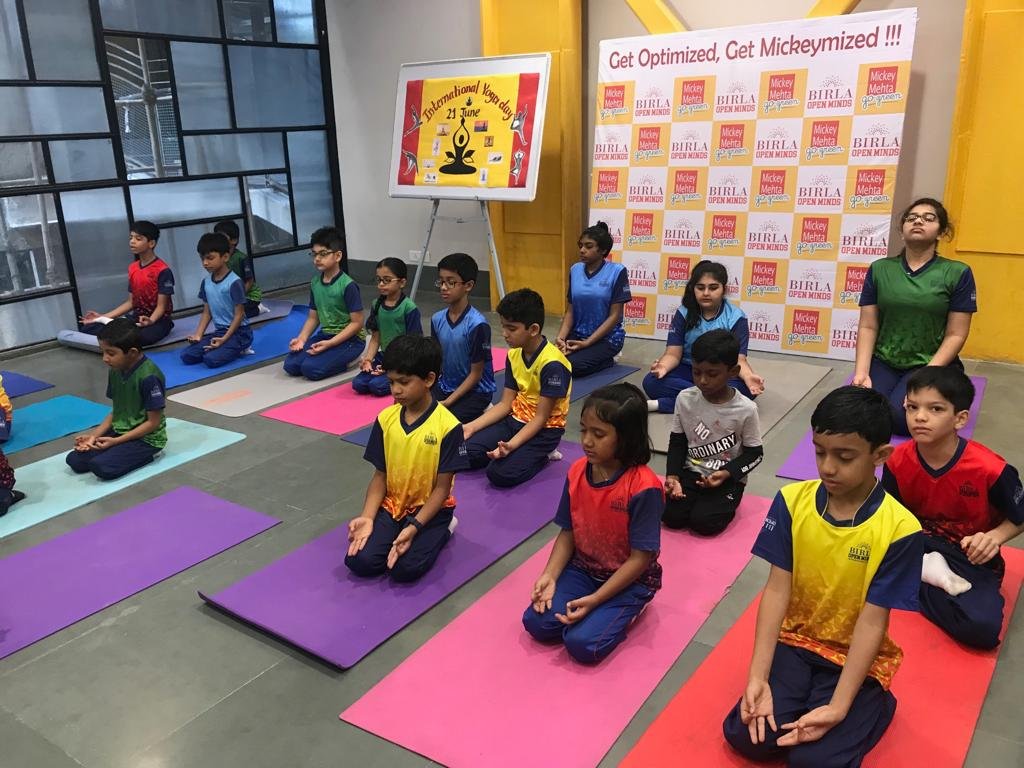 The Middle Years curriculum amalgamates the curriculum of all the educational boards seamlessly, and in this lies its uniqueness. We begin teaching separate subjects, but an integrated and interdisciplinary teaching approach is followed, wherever appropriate. The Middle Years continue to be student-centric where the onus of learning shifts from the teacher to the student. The methodology is constructive, taking the child from his/her known context to the unknown, from concrete to abstract ideas and from local to global issues and concerns. A wide range of innovative methods such as active learning, cooperative activities, inquiry, and experience-based learning are used in the classroom. These methods aim at developing competencies rather than mastering the given content.
interdisciplinary approach
Go beyond the textbooks
Connect knowledge to the life outside the school
Shift away from rote methods
Stimulating school environment
Effective assessment system
Nurture sensitivity towards environment,economy and society
Our focus is to take students away from rote learning, make them go beyond textbooks and establish a real-life connect with the knowledge they acquire. A wide range of scholastic and co-scholastic opportunities instil confidence and discipline in children. The areas of learning covered within the parameters of our curriculum are as follows:
Scholastic Subjects :
English Language Arts
Hindi
Third Language
Science
Mathematics
Social Studies
Information and Communication Technology
Besides the scholastic areas, there are various co-scholastic areas that are a part of the curriculum and give the students an opportunity to express themselves.
Co-scholastic subjects :
Performing Arts
Visual Arts
Individual and Team Sports
Community Service Projects
Personal, Social, Health and Economic (PSHE) Education
Physical Education, Yoga, and Sports (SPEED)
Soul Science
The SPEED programme helps to develop sport skills and creates health awareness. Exposure to individual and team sports encourage individual effort, a sense of team spirit and accomplishment.
Birla Open Minds follows a holistic and dynamic approach to education where, besides scholastic and co-scholastic subjects, a child also learns 'Soul Science' at school. The study of 'Soul Science', we believe, will help children to deal with different emotions, challenges, stress, anxiety and social insecurities. It will teach and guide them on leadership and motivation, and how to regulate personal and school life through time management. The lessons have been developed through extensive research and application by our R&D team.
Our focus on developing communication skills will help children appreciate the value of education, as it would reflect in their ability to express themselves. Field trips, excursions, activities, projects and presentations provide experiential learning opportunities. Besides, Dance, Fine Arts, Western and Indian Music, Yoga, Speech and Drama promote holistic development.
Personal, Social, Health and Economic (PSHE) Education helps students to address their age-specific interests and concerns, builds awareness, and promotes compassion and ethical conduct. Children construct stories through a series of pictures or assemble toys by following guided instructions and illustrations. Students are encouraged to participate in inter-house cultural and sports events. Active learning techniques like free play, dramatization, puppetry, singing, dancing and cooking enhance their interest in learning.