OUR PHILOSOPHY
Hallmark of Childhood
Birla Open Minds firmly reiterates and restores what Tagore famously referred to as the hallmark of childhood — the 'joy of learning' and 'creative spirit'. BOM believes in the uniqueness of each child, thereby fostering holistic development through integrated learning opportunities. Our philosophy is based on the constructivist approach where the learners are actively involved in their learning in a self-governing environment. Learning experiences are interactive, student-centred and knowledge acquisition progresses from the known to the unknown, from the concrete to the abstract, and from all things local to those global.
The teachers are aware of each student's emotional, social, psychological, and physical development as well as their cognitive growth. They provide a motivational framework for each learning opportunity. A learner at Birla Open Minds develops global perspective and life skills to help and excel in his or her desired field and becomes a lifelong learner.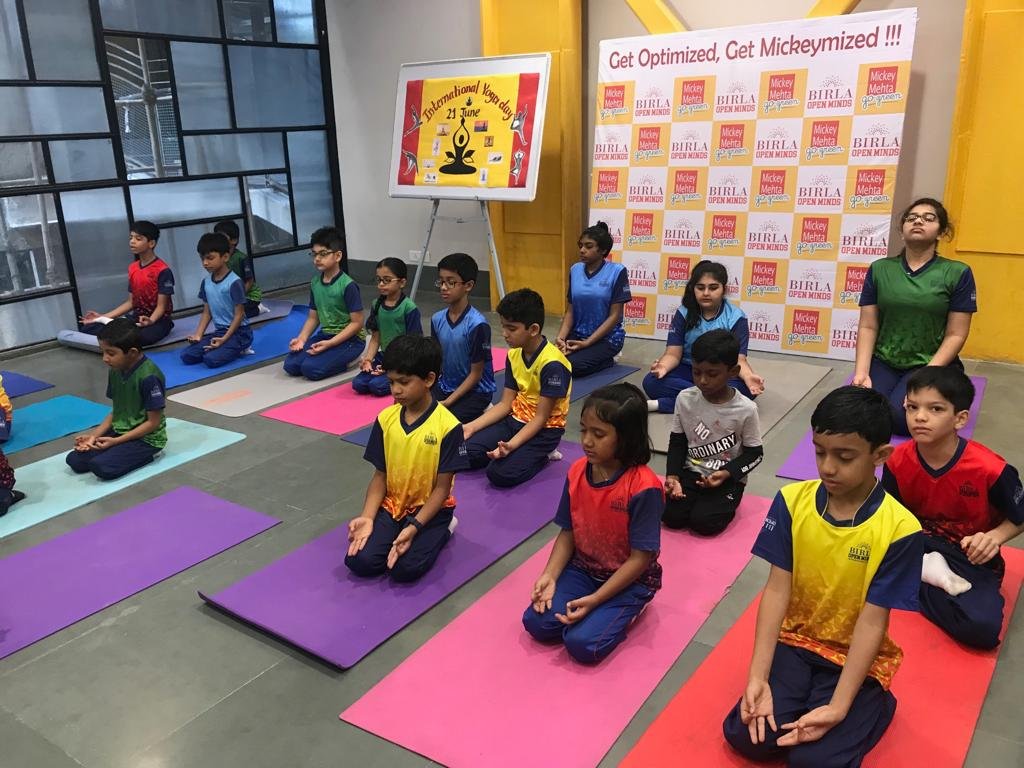 The High School curriculum at Birla Open Minds provides a dynamic and broad spectrum learning environment that fosters critical thinking skills in students and helps them become life-long learners.
At the High School stage, BOM offers a variety of options to the students. They can opt for the Indian educational boards — the CBSE or ICSE, or may opt for an International Curriculum — the Cambridge or IB programmes. Students have the option of opting for the ICSE/CBSE or IGCSE curriculum in Grade 8. Again, in Grade 11,the students have the option of going in for the ISC/CBSE curriculum or the Cambridge A/AS levels or the IB Diploma programme.
The Primary and the Middle School approach of using experimental and student-centric methodologies is continued in the High School years. The curricula offer a variety of routes for learners with a wide range of abilities. Birla Open Minds offers flexible and stimulating curricula, supported by excellent resources and training. Birla Open Minds also helps improve performance by developing skills in creative thinking, enquiry and problem-solving. Specifically, Birla Open Minds develops learner knowledge, understanding and skills in terms of the following:
Age - appropriate content
Applying knowledge and understanding to new as well as unfamiliar situations
Intellectual enquiry
Flexibility and responsiveness to change
Working and communicating in English
Influencing outcomes
Cultural awareness
Birla Open Minds offers a Career Development Programme which plays a vital role as it guides the students and parents to choose the best career path for a bright future.
At Birla Open Minds International School, we focus on providing a global exposure and advanced technology to our enthusiastic learners, for acquiring 21st century skill sets.
2D and 3D animated videos and simulations that cover topics related to Science and Mathematics. We have a reserve of more than 400 2D and 3D animated videos. The 3D animated videos particularly act as powerful visualization tools for easy understanding of complex concepts. These resources make learning and studying a far more creative, dynamic and fun experience for BOMISites.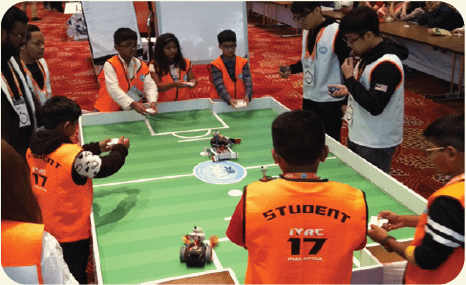 Science and technology are integral to the process of modern education and learning. They are also pathways to career opportunities in the future. Robotics provides a context for inquiry and discovery, leading BOMISites to become active problem-solvers and to engage in their own learning.
We provide the students with an enriching global exposure through participation in various cross–cultural programmes. Exposure to different cultures helps BOMISites to develop leadership skills, tolerance and compassion.
BOMIS provides digitized services through the Learning Management System.