Birla Open Minds takes great pride in possessing a close-knit community of academicians, researchers and professionals.
With a legacy of nation-building and high-quality education in India, the name 'Birla Open Minds' is synonymous with the 4 Cs – Care, Co-operation, Collaboration and Courtesy. The Birla family is renowned for its focus on education, and its rich heritage of business and philanthropy is reflected in all their endeavours. A diverse and researched curriculum, integrated learning opportunities, and organized daycare facilities with well-planned schedules and operations are the main features of the brand. With their experience in this field and a supporting team from Birla Open Minds Ltd., owning a Birla Open Minds school is an experience that could be immensely rewarding.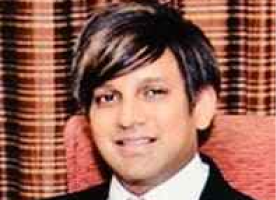 The Birla family has a legacy of nation building and understands the importance of a high - quality education system. Birla Open Minds, has embarked on a journey to revolutionise education in India, by becoming educational change agents to learners across all educational segments - be it preschool, K-12 school, higher education, technological or vocational education. It promises to build a uniting culture, provide rich education, develop support educational solutions and develop a strong sense of community through each of its multifaceted institutions by nurturing sensitivity towards the Society, Economy and Environment.
Managing Directors Message
Mr Nirvaan Birla
Managing Director
The future of any society or country depends on how it brings up its tiny tots. The more values we put into them, the better the chances of them growing up as responsible young citizens. Education thus plays a crucial role in how their minds shape up as they grow. In these formative years, the onus lies on parents and the education sector fraternity to nurture these minds. The preschools are a child's first social group where they learn what it is like being out there on their own. The image that they carry forward from here stays for a good period of time with them.
Birla Open Minds — a centre of academic excellence addresses the needs of the 21st century, by preparing individuals to become highly skilled, career oriented, economically independent and innovative, while also developing a sensitivity towards the economy, society and environment.
Birla Open Minds is a unique school community that works in collaboration with students and parents to provide quality education in a positive and supportive environment. The school achieves this goal by creating and implementing a world class curriculum that ensures that children are healthy, safe, disciplined, engaged, supported, challenged and prepared for the rigors of the current century.
Mr Nirvaan Birla
Managing Director
Nirvaan Birla is all set to grow Birla openminds as the Managing Director. His belief of being positive, humble and his enthusiasm to do something different will push everyone at Birla openminds to go that extra mile and fulfil commitments. Nirvaan has completed his Masters in Management from University of Westminster, London and graduated from Mumbai University where he studied Bachelor of Commerce (Management Studies) and scored a (Grade A).
Mr Yatharth Gautam
Director & COO
Having completed his graduation in BA (Hons) International Business from Regents Business School, London & his MBA in International Marketing from EU Business School, Barcelona; Mr. Yatharth Gautam brings over a decade of diverse international experience onboard having worked and resided in London and Barcelona respectively. He has worked for top global MNC's in industries catering to Steel and services at senior positions. His global perspective coupled with his extensive on ground knowledge, leadership and execution skills; has helped chart strategic inroads for Birla Open Minds as a brand and is also instrumental for the brands Pan-India expansion.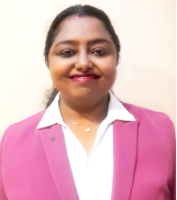 Dr Puspita Chattopadhyay
President - Academics and Skill Devlopment
A dedicated, resourceful and goal-driven professional educator with a solid commitment to the social and academic growth and development of every child, Dr Pushpita Chattopadhyay is an academician par excellence.
PhD, M.Sc., MA in Education, B.Ed, PG-Diploma in Instructional Designing, PG Diploma in Education Management, Cambridge Certification programme, A- Level and Higher Diploma in Computer science are few of the laurels in her crown.
Ms Priti Ambekar
Head - Preschool & ECCED
Passionate about education and compassionate about children, Priti Ambekar has spent over 20 years of her life working on the holistic development of children's early needs. Her philosophy that education and learning should be inclusive has led her to design and execute the programme "Early Intervention for Children" in Ort India, http://www.ortindia.org/ and also have her own Learning Centre, "MY MIND MAPS".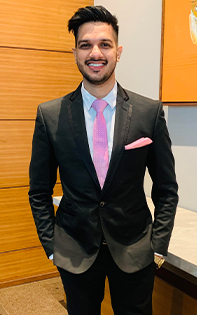 Mr Gaurav Dadhich
Vice President - Sales & Marketing
Gaurav Dadhich, a marketing specialist, has earned an MBA degree from the renowned Balaji Institute of Management & HRD college in Pune, Maharashtra. He was awarded with Emerging Marketer of the Year 2021 by ASMA. His firm belief in discipline, dedication and determination has helped him grow professionally with the Yash Birla Group where he has had substantial experience of more than ten years, and continues steadfastly to serve the group.
Mr Vijay Anand
General Manager-Sales and Marketing (East, Central and North)
Vijay Anand, a marketing and sales specialist, has earned an MBA degree from the Lalit Narayan Mithila University in Darbhanga, Bihar. With a substantial work experience of 17 years, Anand has invested seven of these in franchise acquisition and management. He has also worked in diverse segments such as customer support, branding, event management, relationship management, and sales and marketing.
Mr Siddharth Gaur
Regional Franchise - Manager - North India
Siddharth Gaur, working as Regional Franchise Manager for the North Zone. He has earned a Masters from Manav Bharti University, Solan-Himachal Pradesh. With an extensive experience of over thirteen years in franchising and business expansion, Gaur has developed impressive inter-personal and collaborative skills.
Mr Ravi Shivdasani
Regional Franchise - Manager - West Zone
Ravi Shivdasani, working as Regional Franchise Manager for the West Zone has earned MBA in Sales & Marketing & Human Resource Management from Mumbai with Experience of over 20 years out of which 7 years in Franchise Acquisition worked with renowned brands in Education assisting in Sale & Marketing. Ravi Has taken Charge of Franchise acquisition to new heights in West Zone.
Mr Mukesh Mishra
General Manager - Operations India
Mukesh Mishra a Sales and Operations expert, has completed an MBA from Wigan and Leigh College Mumbai. He has 15 Years of experience working with Brands like EuroKids, O2 Spa Salon, Footprints and Firstcry.com. His expertise is in developing franchisee network, launch, promotions, marketing and operations with multiple brands across India. He played a key role in developing and nurturing brands like Firstcry Intellitots and Footprints across the region. Mukesh is an ambitious and enthusiastic professional achieving consistent results. He is a team player and believes in developing strong relationships with business associates and team members. Currently with Birla Open Minds he is responsible for managing the operations of all Birla Open Minds Schools present across India.
Mr Navneet Singh
School Operations Manager - North India
A seasoned professional with 16+ years in the educational services sector, Mr. Navneet Singh is currently serving as SOM (School Operations Manager) with Birla Open Minds. He ensures the smooth functioning of Birla Open Minds Schools across the north region. During his professional journey, he has been associated with a number of leading institutions where he handled a variety of tasks like administration, operations, sales, marketing, customer relationships, business promotion and development.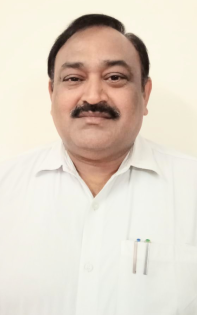 Mr Vijay Venna
School Operations Manager - South India
With more than two decades of working in the educational sector, Mr.Vijay Venna has a consistent track record of careful strategic planning and operational enhancement as his achievements. He is experienced in working with high-growth startups and has established technology-based organizations at a PAN India level. Presently he shoulders the responsibility of developing business in the south region for Birla Open Minds Schools.